#KnowYourGoals
The 2017 #KnowYourGoals campaign, pioneered by the UN Sustainable Development Solutions Network – Youth Initiative (SDSN Youth), is a global initiative to empower communities to take ownership of the Sustainable Development Goals (SDGs) by inviting local organizers, particularly young people, to raise awareness of the SDGs within local campuses and communities.
#KnowYourGoals 2017 Final Presentation
During this edition of the campaign, more than 150 events were organized in 38 countries and more than 10,000 people were involved. Through the promotion of the events on our online platforms, we were able to generate more than 28k social media impressions.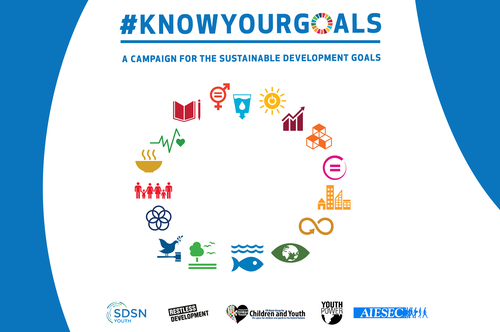 #KnowYourGoals 2017
In October 2017, individuals and organizations worldwide organized events with the theme #KnowYourGoals to mobilize local support and awareness of the SDGs.
#KnowYourGoals 2015
After more than four months, the #KnowYourGoals 2015 campaign consisted of 122 events and more than 10 000 participants.